Centralized Traffic Control (CTC)
Do you dispatch on signaled territory? Then Tracsis DOC® CTC is the smoothest traffic control solution for your operation. That's because our application is designed with a user-friendly graphical interface - tailor-made to ensure safety, accuracy and efficiency.
Start small and scale up later
Why not begin with a smaller system and build upon the solution as your resources allow? This makes the transition to Tracsis as affordable as it is easy.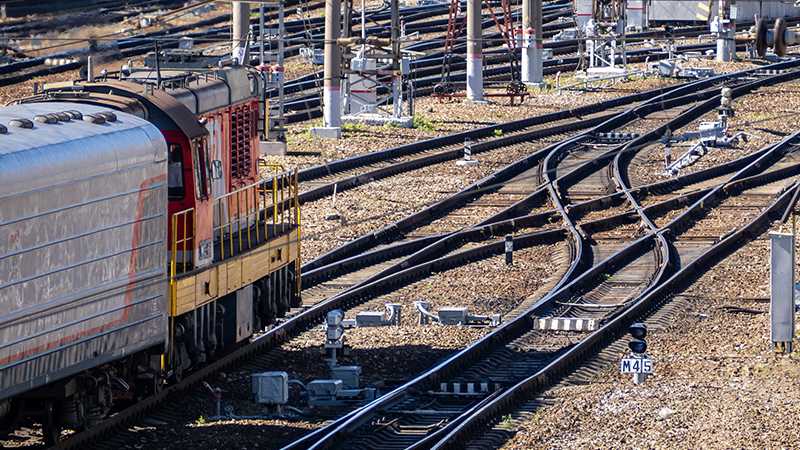 Benefits of CTC
Railroads with both freight and passenger operations can benefit from Tracsis DOC system.
It allows you to dispatch all types of trains and services
With defined configuration parameters, you can dispatch everything from the same platform
Tracsis DOC CTC integrates SCADA capabilities into your CTC system
You can control and monitor wayside signals, power devices, substations, heaters, gates and bridges, and any other infrastructure on your mainline and stations
The system helps your dispatcher select the best route based on the availability of catenary or third rail power.
Key features of DOC
When using our DOC system for mainline CTC applications, its key features include:
Individual switch control
Entrance / Exit (NX) routing
Route stacking
Route slotting
Restrictive Aspect Indication
Return-to-Train
Remote switch blocking
User-friendly controls
Tracsis CTC system offers mainline dispatchers a graphical interface to perform their normal operations. This user-friendly tool allows them to perform tasks in the safest and most effective way possible. This is because the system can help manage:
the dispatcher transfer process
the supply of track bulletins and other track and employee protections (based on the railroad's specific ruleset of operation).
multiple rulesets for railroads that operate different rules in different subdivisions or territories
additional factors such as train calls, sheets, resources, delays and weather
Advanced field communication
In terms of field comms, our CTC system can support multiple communications protocols and methods, including:
Serial
Modem
Modbus
IP
Genisys
DataTrain IV
DataTrain VIII
Crucially, the system is fully future-proofed and is designed to accept new methods and protocols (existing and future) with minimal modification.
How it works
Tracsis controllers are installed within the signalling bungalows at each control point. This establishes the communication between the field and the Tracsis servers. The operation's carried out centrally via an arrangement of DOC servers and workstations (based on your dispatching needs). Thanks to DOC's architecture, the CTC system can be used in conjunction with other DOC applications for mainline train control, e.g. Track Warrant Control. Importantly, this is without the need to purchase additional infrastructure. Tracsis CTC system is available on a client-server architecture or hosted as Service-as-a-Software on the Tracsis cloud.