Remote condition monitoring
Discover and resolve issues before they become a problem.
Improved performance and availability
Remote condition monitoring drastically improves the performance and availability of your assets. This is because it allows you to proactively discover and resolve issues before they escalate.
Benefits include:
Lower maintenance costs
Fewer stopped trains idling and waiting for repairs
Receiving actionable insights in real time
Optimized maintenance and a clear plan of action around support
Better understanding of the root cause behind malfunctions
Improved customer satisfaction due to more reliable services
Improved interoperability with highway users results in better public relations
RCM is reducing the carbon footprint of US rail networks by improving fuel efficiency and asset performance, as well as minimizing maintenance site visits. Engineers can conduct some of their work off-site, reducing cost and time required.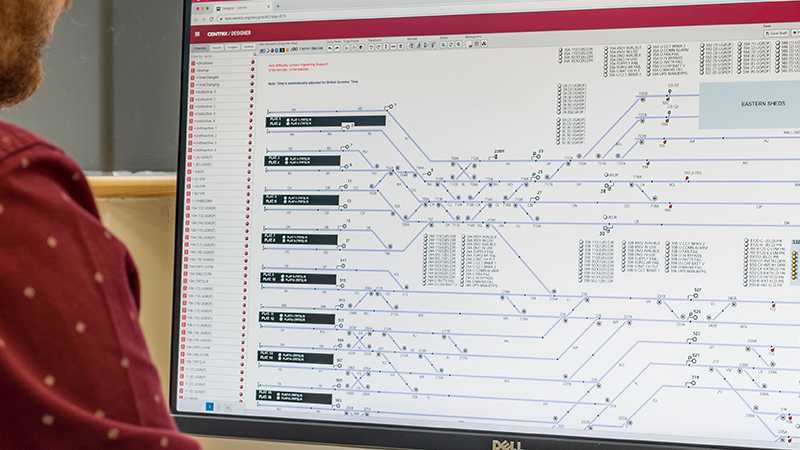 Centrix Diagnostics Platform
Centralized data hub for remote condition monitoring.
Centrix, our Remote condition monitoring platform, uses a combination of non-intrusive sensors and cloud-based analytics software. And it's this unique blend of tools that allows the system to monitor your assets and alert you of any potential failures - long before they occur.
How much does switch maintenance cost your business?
It's a fact that scheduled maintenance cost railroads millions of dollars per year. That's why we developed our premier analytics solution, Centrix, for mainline switches. Designed to not only keep your trains moving but to drastically improve your bottom line too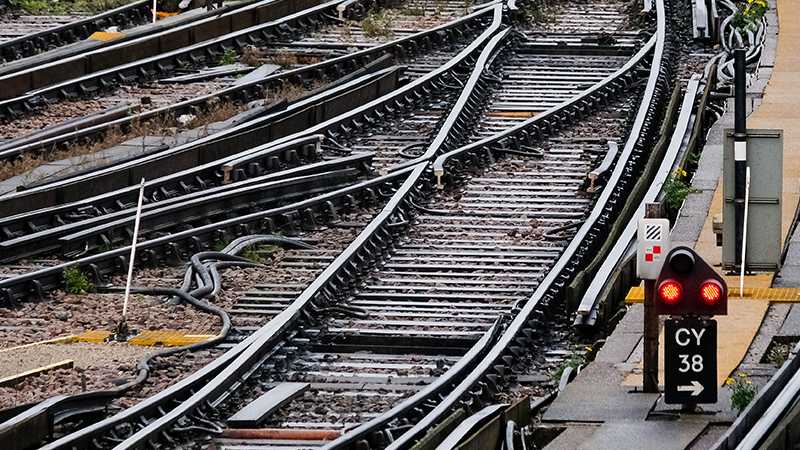 Smart decision support
Centrix transforms remote condition monitoring into smart decision support. Because this effective tool's tailor-made for preventive and corrective condition-based maintenance. From mainline switches to full interlocking equipment, our platform roadmap supports critical assets that are key to keeping your trains moving safely and on time. Tracsis is committed to:
Reducing the time spent on site by maintenance teams, therefore, improving their safety and minimising cost.
Helping freight and passenger railroads reduce operating costs due to delays incurred by unexpected equipment malfunctions.
Improving the efficacy of support by enabling condition-based maintenance.
Benefits of Centrix
Centrix improves your day-to-day operations and bottom line in a number of ways:
Reduced operational costs that result from unplanned train delays
Improved customer satisfaction by meeting delivery times and arriving on time
Optimized maintenance and a clear plan of action around support
Reliability and a sound understanding of the root cause behind switch malfunctions
Improved safety and peace of mind for your crew
Key features and functionality
This hosted platform provides a centralized space to store, access and process remote condition monitoring and event logging data. With an accessible web browser, this cloud-based tool provides:
Remote Condition Monitoring
Condition and Event Logging
Cloud based
Near real-time
Fault prediction
Graphical replay
Fully configurable alerts
Regular software updates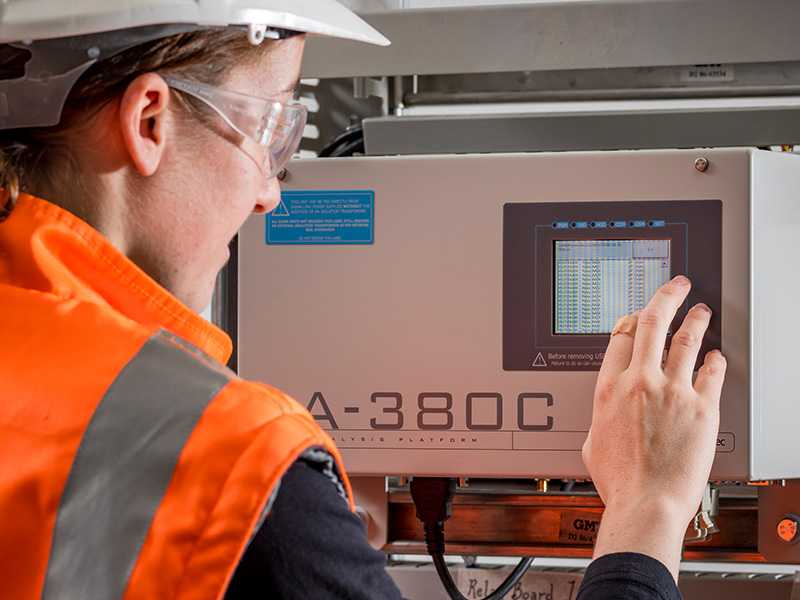 How does it work?
Firstly, Centrix monitors the current draw when a switch is thrown. The resulting current waveform is a fingerprint that indicates the condition of both the switch machine and turnout. This ensures it quickly uncovers any developing problems before they arise. Consequently, insight for mainline switches will decrease delays and maintenance costs and have a positive impact on your bottom line. Must be a complicated solution to set up though, right? It isn't.
Switch remote condition monitoring is easy and takes two simple steps:
Installing non-intrusive data loggers and current sensors inside your signal bungalows.
Logging into the Centrix cloud-based application.
That's it, there's no additional software needed. From then on, managing the system becomes more intelligent as it collects switch throw information.
Actionable insights in real-time
Data collected from the switch is transmitted to the Tracsis Cloud where it's combined with weather and other information. Then, it's automatically analyzed for real-time insights. Any detected problems are assigned a severity level, a descriptive text message and a link to the switch analysis page. This is sent to subscribed users via text messages, emails or voice calls. What's more, the graphical dashboard view is simultaneously updated to highlight any developing problems.
Beyond Switch Condition Monitoring
With the changing needs of real-world users in mind, Centrix is designed to evolve. However, its core functionality will always include:
Interlocking and Grade Crossing Graphical Replay
Web-based replay - see playback from virtually anywhere using your web browser.
Use a drag-and-drop map designer.
Gain reliable data from the in-built logic analyzer, confirming sequencing and timing.
Access a concise listing of all monitored relay events.
Create bookmarks to quickly navigate back to an incident/fault.
Fault Detection and Alerts
Find and Fix - get alerted to faults and incidents as soon as they occur.
Predict and Prevent - spot asset deterioration and fix before failure.
Keep in control of alert frequency with our powerful e-mail alert notification scheme.
Add scheduled or repeating maintenance periods to automatically suppress alerts for selected assets.
Electric Switch Machine Trace Replay
Add replay and analysis across multiple analog data sources into your sites.
Display and overlay multiple analog input channels on a single graph.
Mark baseline trace(s) to see degradation from maintenance and/or installation.
Train detection systems
Remote monitoring of track circuits and axle counters.
Alarm wizard functionality - create an alarm generation to receive a notification, how you want, in real-time.
Machine learning driven algorithms - identifying emergence of faults, so you don't have to.