Blue flag and track protection
Saving your employees time, without sacrificing their safety.
A time-consuming and dangerous task
To move freight and passenger trains quickly and safely, railroads must regularly inspect, perform maintenance on and refuel their vehicles. But to do so, workers currently rely on a manual Blue Flag process. Essentially, it's the only way to protect themselves from unexpected movements and other hazards that could lead to fatalities. Not anymore.
Apply protection to multiple tracks concurrently
Tracsis Blue Flag Protection System lets workers take care of their own protection on one or multiple tracks concurrently. Not only that, Railroads can provide access to contractor crews to apply and remove their own protections too. This cuts down the amount of time to manage all protections, without sacrificing anything in the way of safety or communication.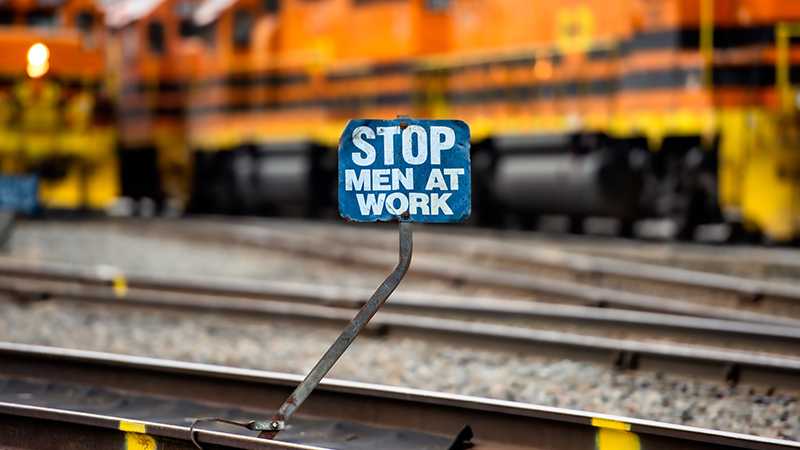 More reliable and consistent blue flagging processes
Railroads can benefit from this technology in a number of ways:
By having a safer and more efficient Blue Flagging process
One that increases the reliability and consistency of blue flag rules - day or night
Tracsis Domain Operations Controller (DOC®) system automates the entire Blue Flag Protection process in yards and mainline facilities
Increased productivity and efficiency; blue flag protection is applied and removed from a central location or a field control panel - strategically located in proximity to the tracks.
Wireless remote control saves hours of maintenance by removing the need to physically travel across a protected zone, manually place and remove blue flags and line switches
How it works
Tracsis Blue Flag Protection works by integrating Tracsis Blue Flag Indicators (BFI) with a control and communications subsystem. Additionally, the system can interact with remote switch and derail control, physically protecting both employees and assets.
Core features of Tracsis Blue Flag Protection
The main features of this system include:
remote blue flag protection with centralized and local control
the ability to automatically apply derails and line switches away from protected tracks
functionality that automatically blocks tracks to avoid routes being lined over them
the capacity to handle multiple users' protections on the same or multiple tracks
the option for protection to be applied by each employee working on the protected tracks
visual representations of protected tracks through the DOC's system graphical user interface
automatic generation and storage of forms for FRA compliance