Remote control and routing
Increasing safety, efficiency and productivity with automation.
Control traffic from a central location
The most essential features of Tracsis Yard Automation platform are its combined remote control of switch machines and intuitive train routing capabilities. This functionality increases efficiency and ensures safety. How? Because all traffic is controlled from a central location. Yard dispatchers now have a safe way to direct traffic in order to protect tracks, workers and other assets while maintenance and inspection tasks are being performed.
More control over safety measures
Yard employees can support the dispatcher by throwing a switch machine locally with the push of a button or via a field control panel. These steps can help avoid typical injuries that are sometimes caused by the manual alternative. More time for other tasks - an invaluable peace of mind.
Automation that's designed from the ground up
At Tracsis, we believe that automation has to adapt to your needs and not the other way around. That's why Tracsis yard automation solutions are designed from the ground up. This ensures flexibility, interoperability, and scalability. So whether you start with a small set of switches, or overhaul your entire yard or terminal, we'll work with you to ensure you get the best out of the solution.
Key features and functionality
Powered switch machine to facilitate remote and local control
Train detection system to alert operators of vehicles at switch locations
Switch Position Indicators (SPI) to indicate the position of the switch or other condition
Expandable Automation Controller (EAC) for remote operation and diagnostics of switches
Reliable wired or wireless (data radios or fiber optic) communications network
Can be controlled from tablets or ruggedised kiosks with large touch-screens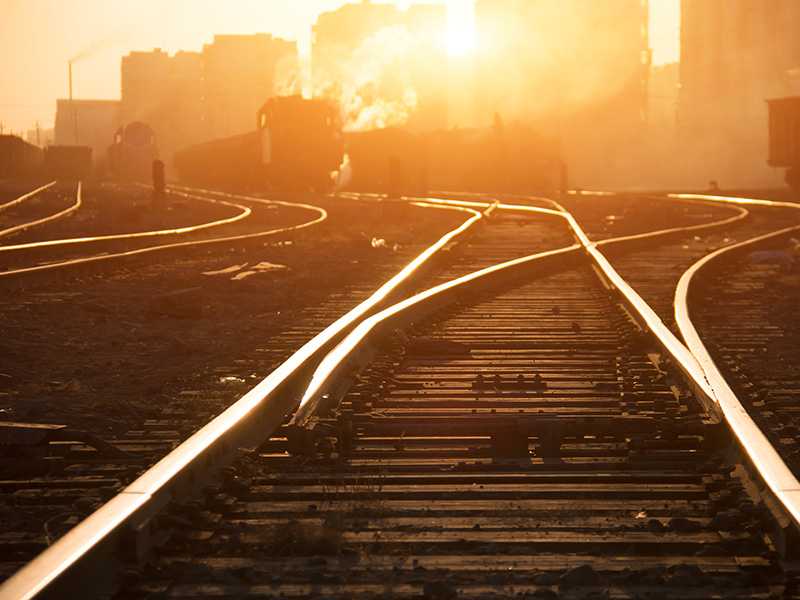 How it works
Remote switch control is achieved by integrating Tracsis proprietary yard automation platform DOC®.
This system commands the control of a power switch machine, and receives indications of the switch position and power condition.
The DOC system interacts with other systems and components that provide control, communications, indication, and over the switch (OS) protection.
The process of routing trains in and out of a yard is performed from a central location using a modern user interface that provides flexibility, speed and safety.
Entrance/Exit (NX) routing takes into consideration all automated processes present in the yard. This includes: remote switch and derail control, blue flag protection, and shove track system.
Tracsis NX Routing allows dispatchers to stack multiple routes, block switches and tracks, and control and monitor all yard assets, This makes the dispatching task both productive and safe.
Control
Tracsis control system is powered by our smart Expandable Automation Controller (EAC). The EAC provides central control and monitoring to a wide variety of products, offering enhanced remote diagnostic capabilities. Importantly, this enables communication to field devices at a ground level.
Indication
Tracsis Switch Position Indicators (SPI) provide a visual confirmation of the switch point position. These 3 LED aspect indicators can also provide other important switch machine statuses, e.g. occupancy, gapped switch, or route indicator.
Communications
Communications from the field devices to the central server can be completed by installing wired or wireless networks (radio, Ethernet, or cellular). Tracsis communications platform: RADiANT provide a variety of serial and IP data radios - all compatible with other communication methods.
OS Protection
Tracsis Yard Automation system interacts with a variety of OS presence detection and switch protection methods. The most common application employs a wheel sensor system that creates the OS detection zones and trailing side cornering protection of the switch.